Apps
Well some people hate the apps in Windows 10. Why complain. You can download Google Chrome and use the web versions on Google Chrome. If Microsoft really wanted good apps in Windows 10, then they would push developers more than they do now.
Telemetry
I know it's turned on my default, but guess what! You can turn it off!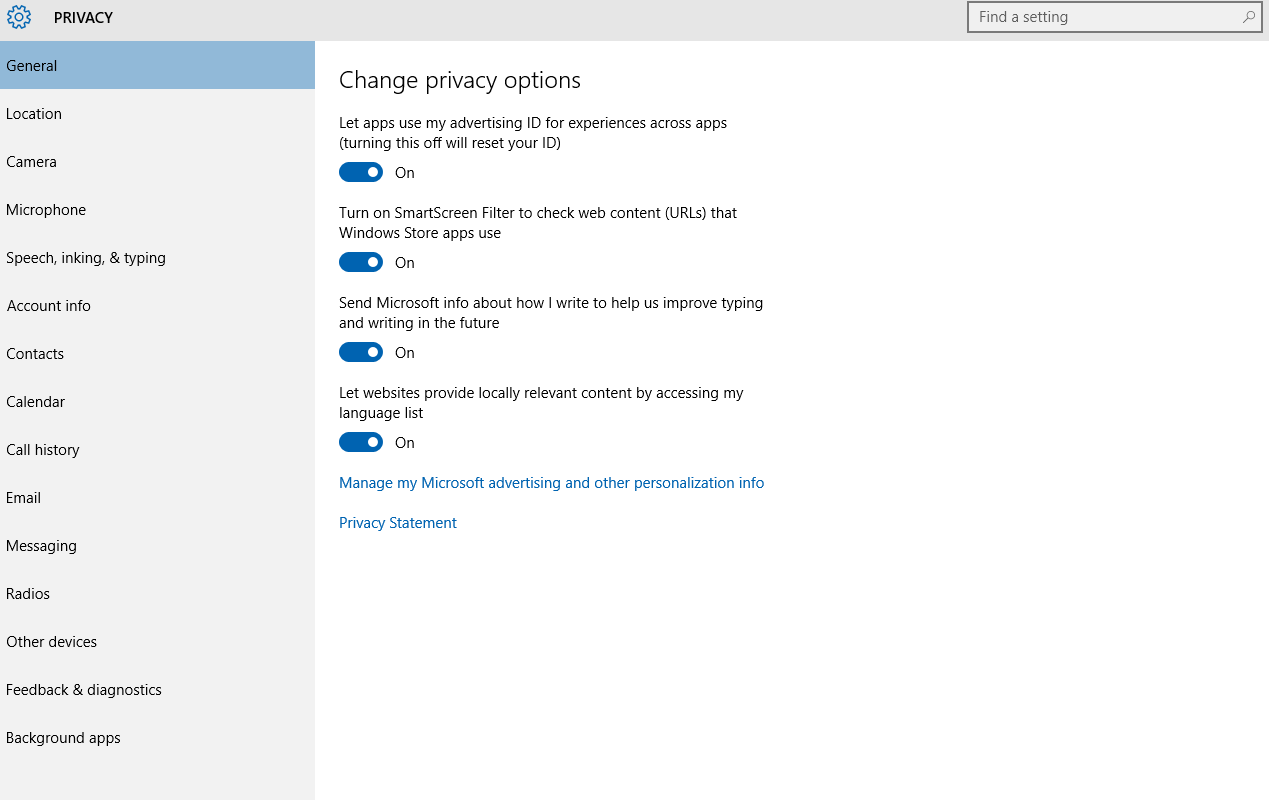 Isn't that great? And even if you do leave it on, do you really think Microsoft is going to track you down and stalk you? With that many people using Windows 10?
Start Menu
The Windows 10 start menu is pretty good, but it could use some improvement. Some people complain that they don't like tiles. If you don't like the tiles, there's a free program out there to fix the start menu and revert it back to Windows 7! It's called classic shell and you can get it here: http://www.classicshell.net/.
Design and UI
I love the Windows 10 design. It looks pretty good, but people complain about it being too dark. I get what they're saying, but there's a handy thing in settings to fix that, too. Just set the color to a light one, turn on show color in places, and you're good to go.
Cortana
I really like Cortana. She's helpful, good and reminding me about stuff, and lot's more. But there are things people don't like. If you don't like her, just turn her off. She's not even enabled by default.
Edge
Edge is a nice browser to be included, and it's better than IE. Still. it's not the best browser. But if you don't like it, why don't you DOWNLOAD ANOTHER BROWSER?
Stability
I've NEVER seen the BSOD on my machine. People complain about stability, but I haven't seen it on my 1GB RAM and Intel Cereron Laptop.
Program Compatibility
Here's the one thing that people complain about. I've had one or two programs not install, but I was patient enough for the developer to make a new version.
Alternative OS
Yes Windows 10 may be annoying, but some of it's main quirks can be simply fixed. I do know a good OS that would be an alternative. Kubuntu. I love that OS. It has a nice modern design and a really nice look and feel.